SAVE THE DATE! Who: YOU - families and students What: Resource Fair When: October 4th from 4:30-6:00 PM Where: Cafeteria at Central High School Community partners will share a TON of valuable information regarding resources available within our local area. Don't miss this opportunity!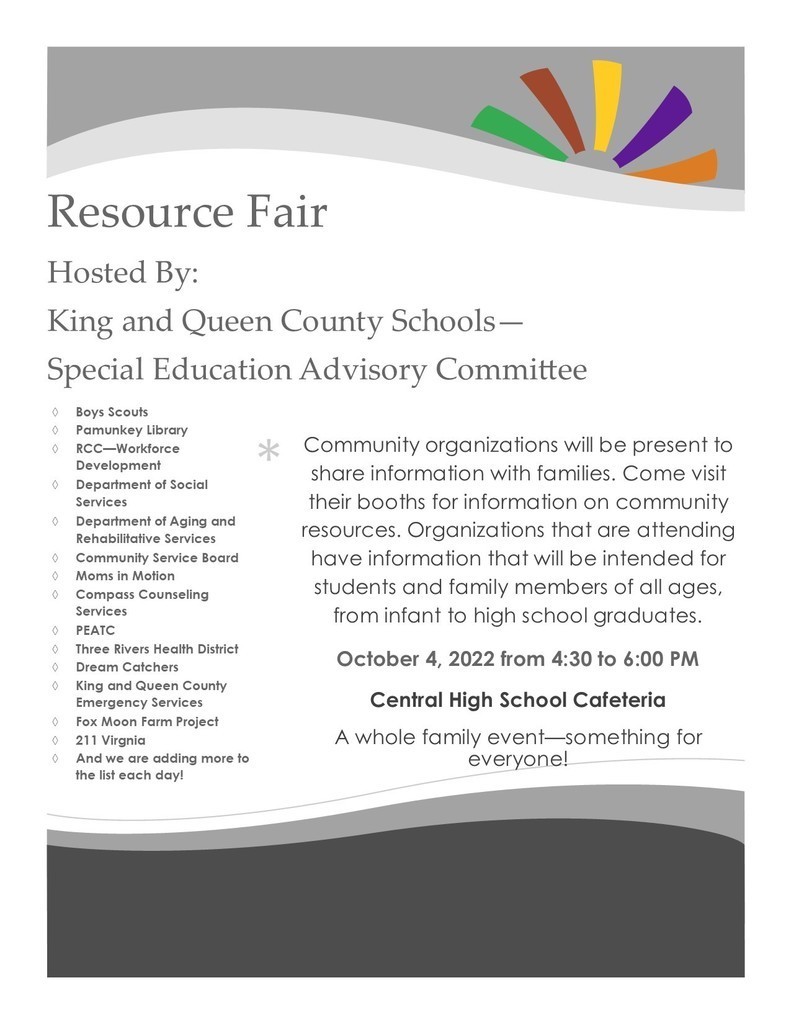 September is Attendance Awareness Month! Here are some things parents/guardians can do to improve student attendance: • Set a regular bedtime and morning routine. • Lay out clothes and pack backpacks the night before. • Develop backup plans for getting to school if something comes up. Call on a family member, a neighbor or another parent. • If your child seems anxious about going to school, talk to teachers, school counselors and other parents for advice on how to make your child feel comfortable and excited about learning.
The Royal Tigers Pep Band performed at their second football game of the season last night. The band consists of both beginning students and those who have played an instrument for just over a year now. Their energy and school spirit shows their Tiger pride!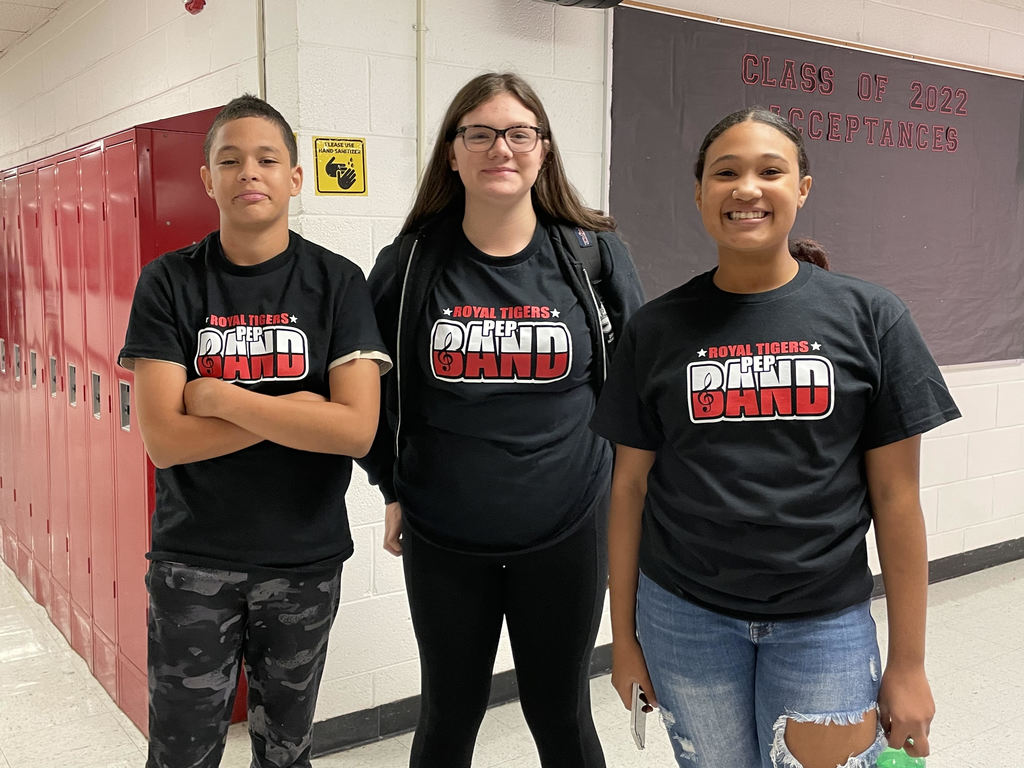 GAME DAY! Let's go Royal TIGERS!! Dr. Carter and Mrs. Edwards excited for the game tonight!!

Tonight's home varsity volleyball game vs Carver Academy has been cancelled.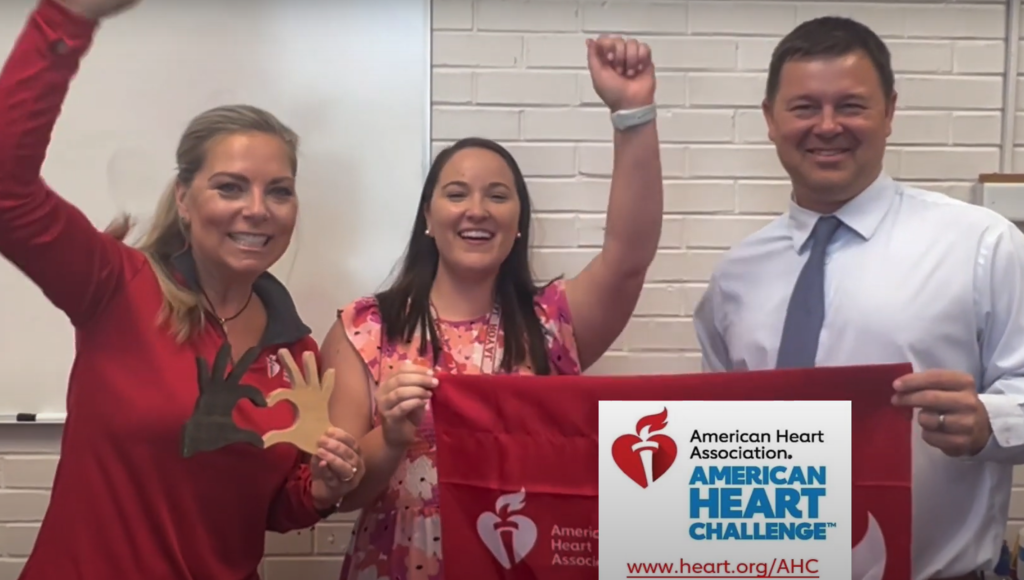 SAVE THE DATE for our Resource Fair! October 4, 2022 at Central High School We want to see YOU there!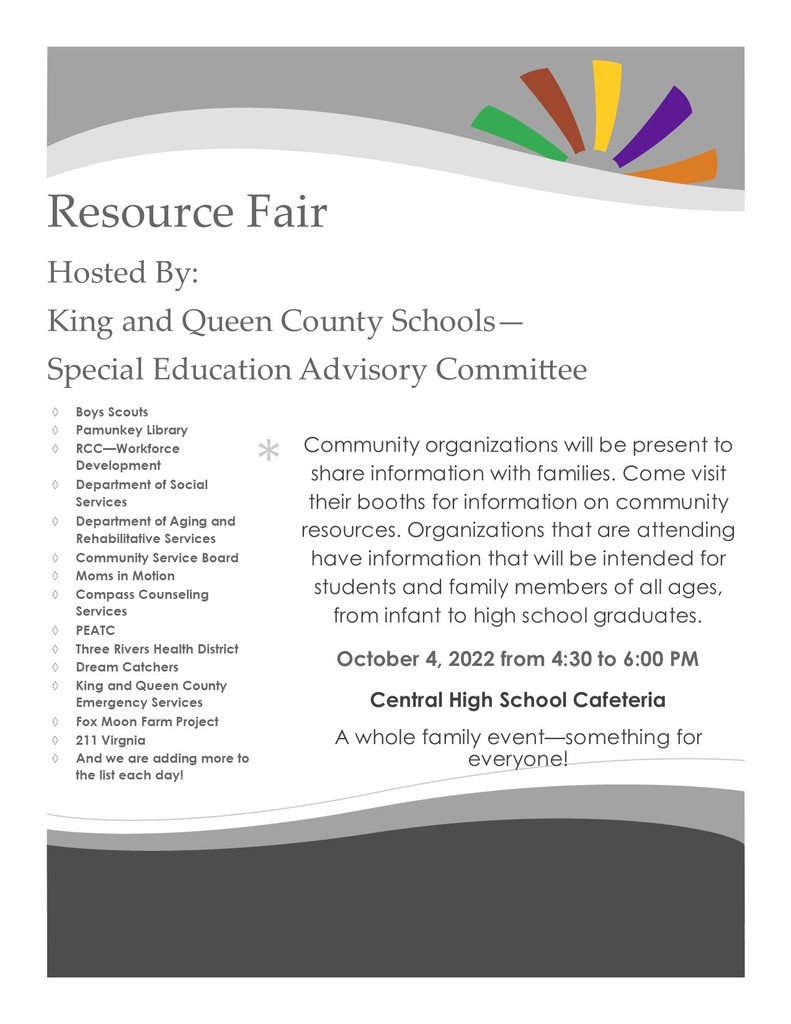 We want to see YOU on Friday!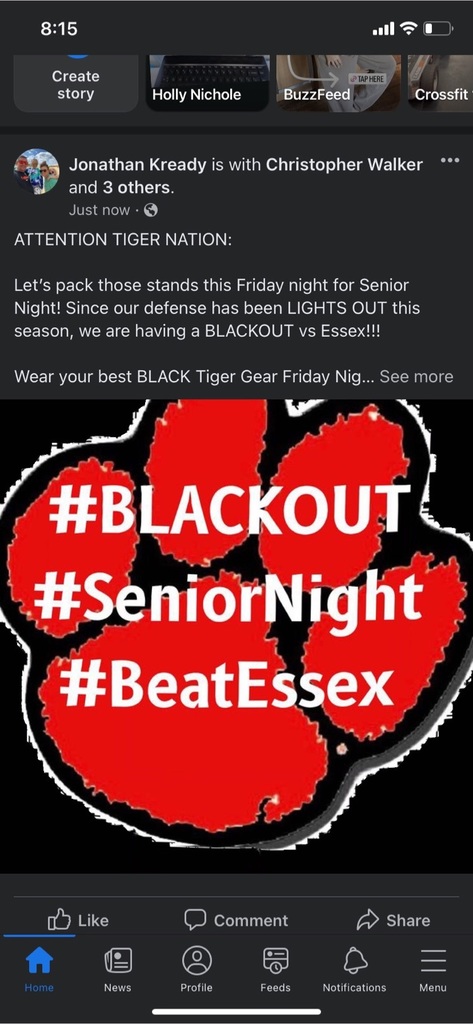 September is Attendance Awareness Month! School attendance is essential to academic success. Research shows that missing as little as 2 days every month, or 10% of the school year can have a significant impact on students. Missing school can translate into 3rd graders unable to master reading, sixth-graders failing courses and ultimately, teens dropping out of high school. In Virginia, missing 10% of the school year—regardless of whether absences are excused or unexcused—is considered chronic absenteeism.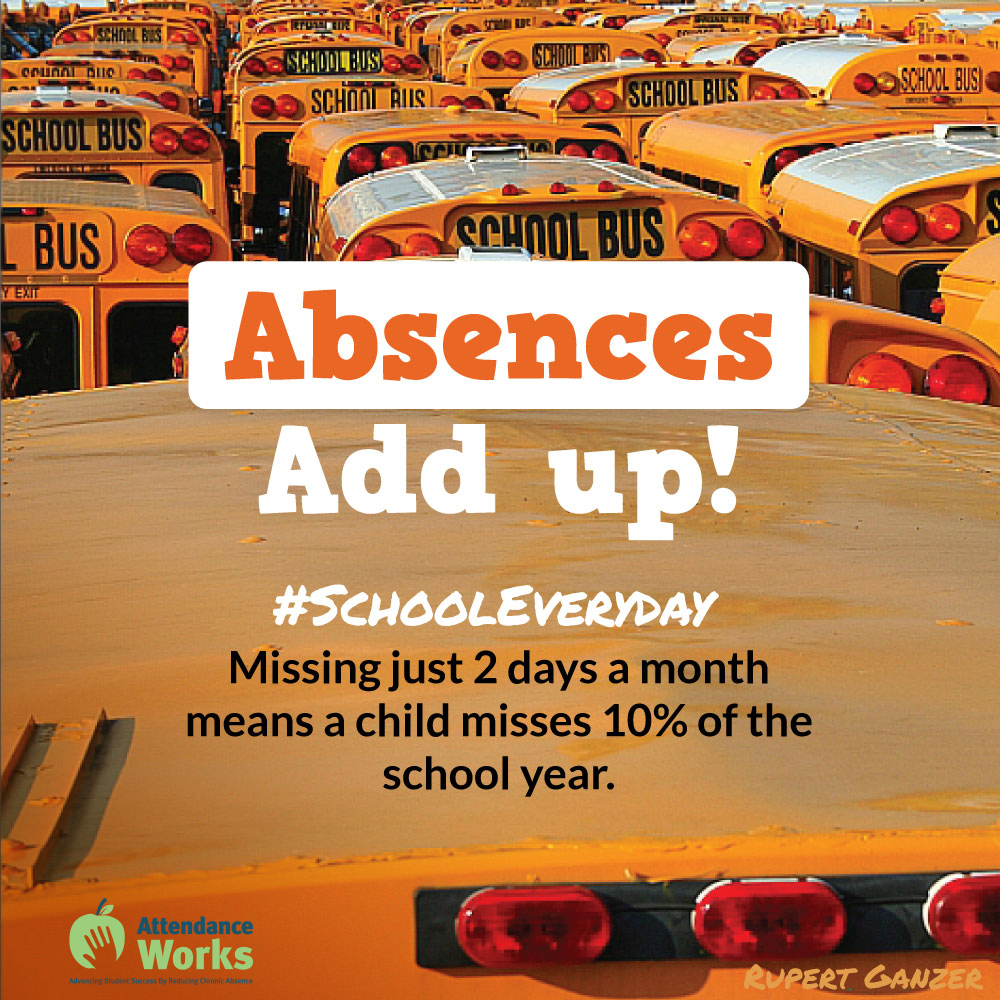 Opportunities for improved internet access. Important information in this flier for families in King and Queen.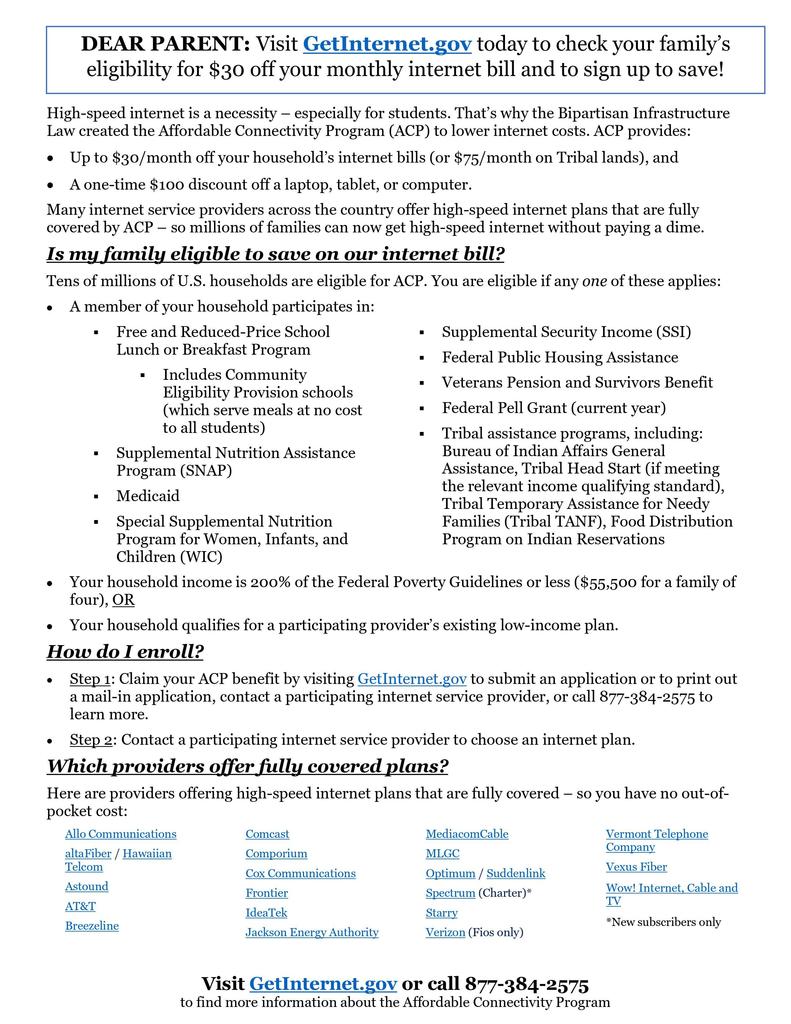 Our Resource Fair is BACK! October 4, 2022 from 4:30 to 6:00 in the CHS Cafeteria. See flier for more details.

Too many absences—excused or unexcused—can keep students from succeeding in school and in life. How many are too many? 10% of the school year—that's 18 missed days or 2 days a month—can knock students off track.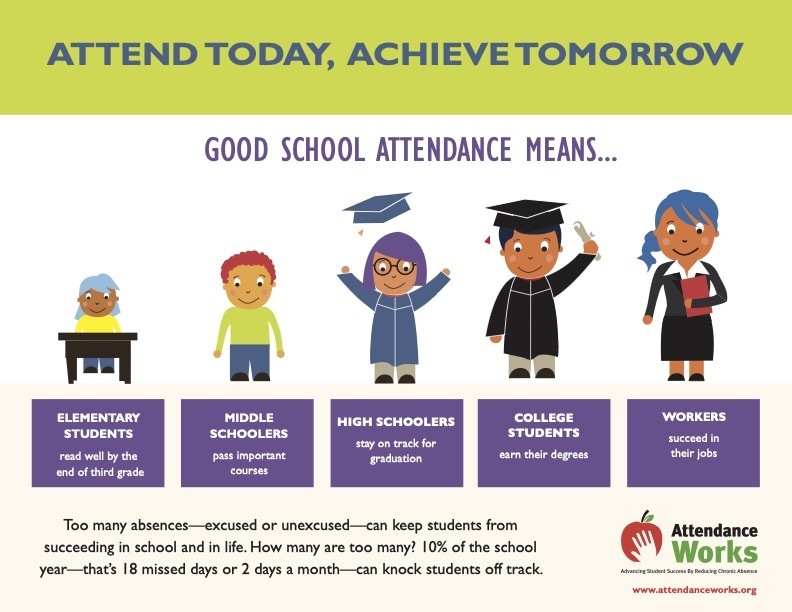 September is Attendance Awareness Month! Parents/Guardians, make sure your children get to school every day during September unless they are sick. Students who miss two to four days in the first month of school are more likely to have poor attendance later in the school year.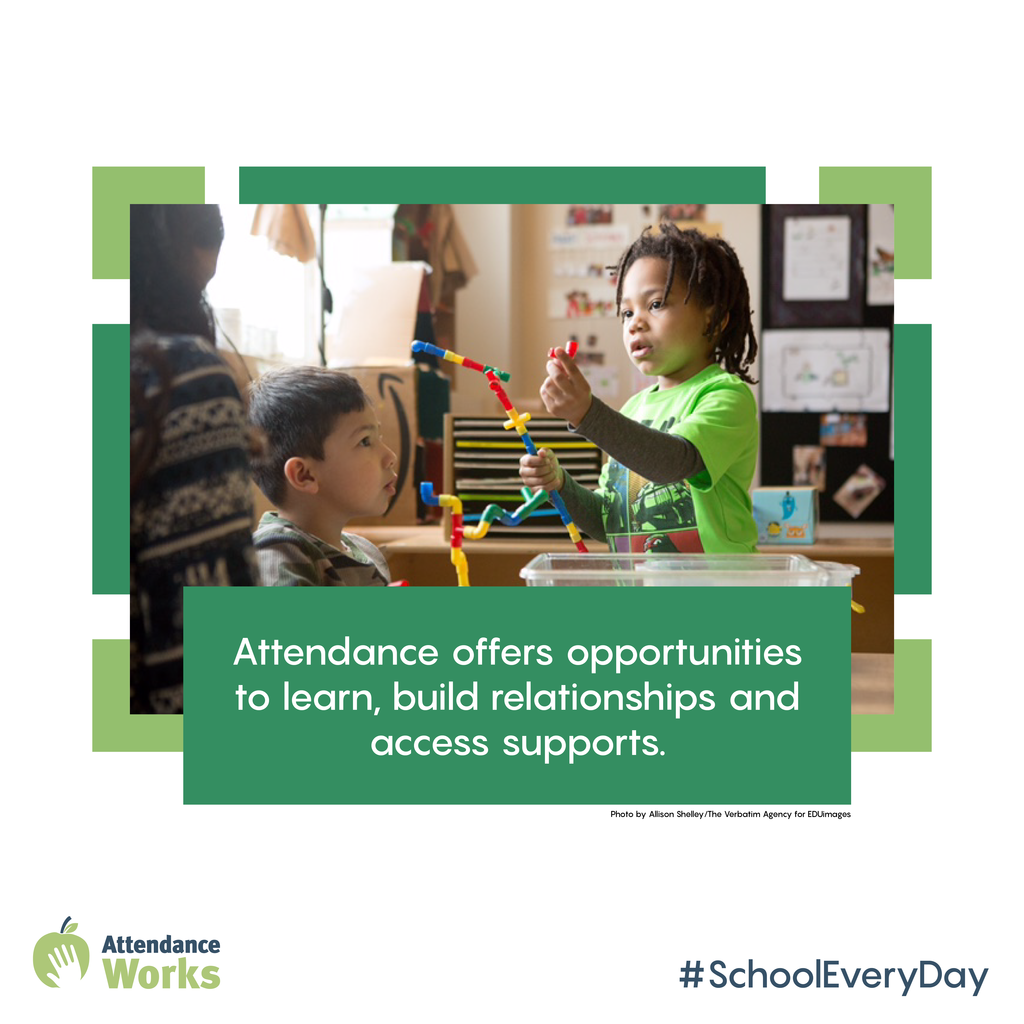 CHS Tiger Academy is underway! We still have space, though! Students can get academic help and participate in a variety of enrichment activities after school Tuesday, Wednesday, and Thursday. Use the bit.ly link or the QR code on the flyer to sign up or call the school!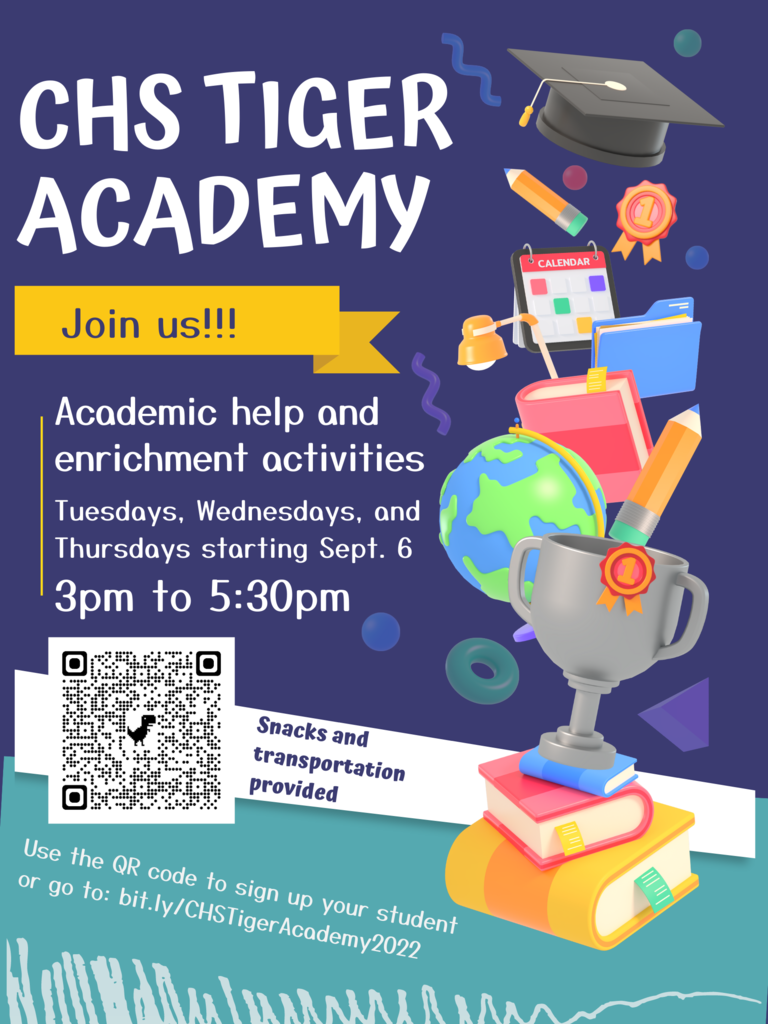 September is Attendance Awareness Month! Throughout the month, we'll be sharing about the importance of school attendance. Do you part and make sure your students are at school each day unless they are ill. ATTEND TODAY. ACHIEVE TOMORROW!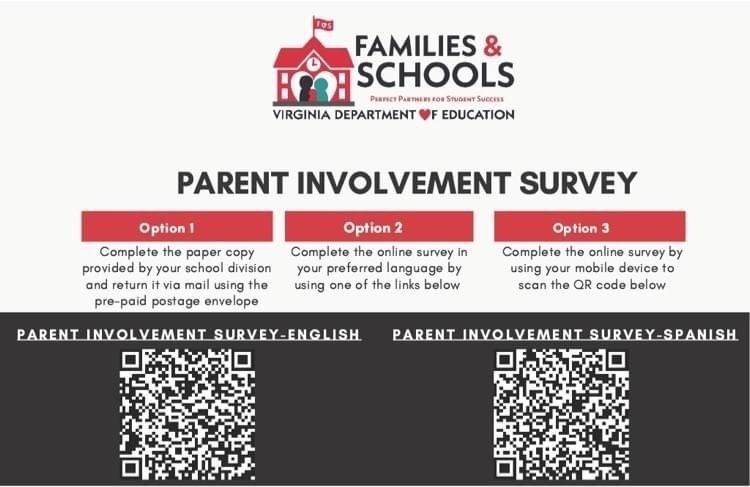 Central HS Students - join us after school for Tiger Academy starting Tuesday, September 6th!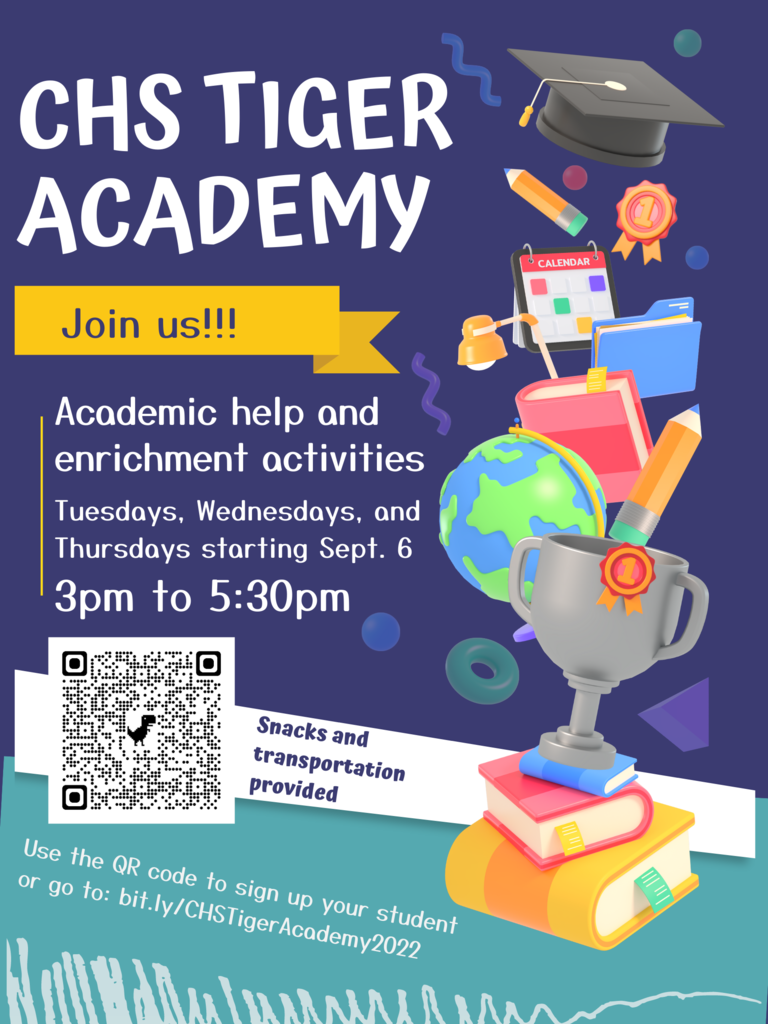 Central High School will be closed today, Tuesday, August 23rd due to water pressure conditions. This is ONLY for CHS and does not apply to the elementary schools. This also means the away volleyball game at Lancaster will be rescheduled.
Central High School PTCF holding a car wash this morning for the football team in West Point. Come out and support the King and Queen Royal Tigers!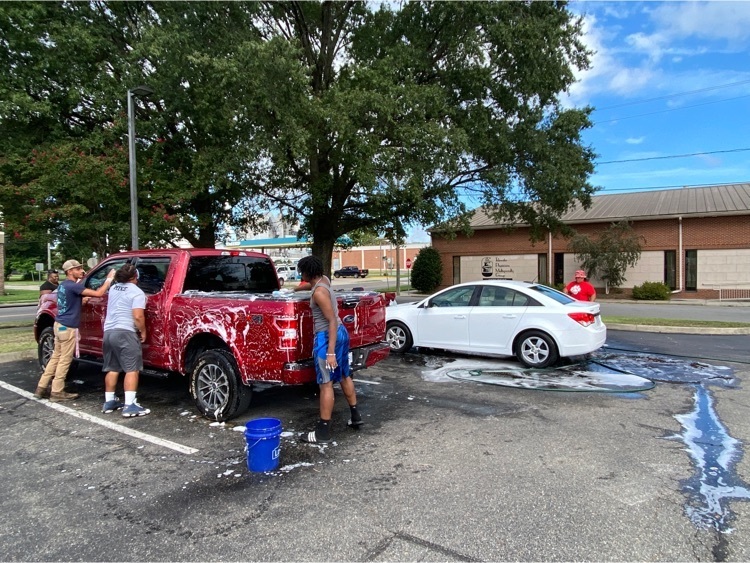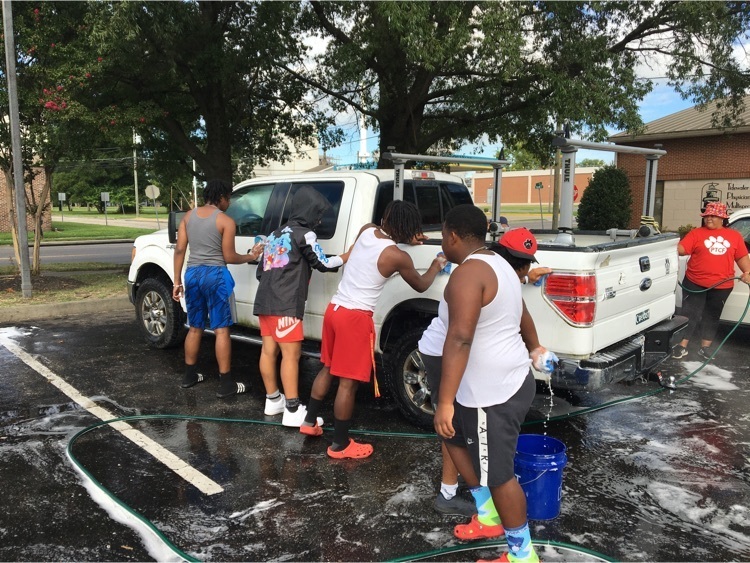 Friday night LIGHTS! Tiger Football is BACK!! Scrimmage night with Middlesex, Northampton, and Rappahannock! The journey begins for 2022! It is a GREAT to be a TIGER!!