Carol B. Carter, Ed. D.
Division Superintendent
242 Allen's Circle
King and Queen Court House, VA 23085
804-785-5981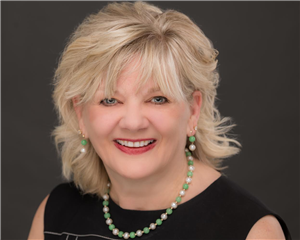 Welcome to King & Queen County Public Schools and the 2021-2022 school year! We are excited about the many new opportunities ahead and prioritizing in-person learning. We acknowledge academics will need additional support as we address loss of learning from last year and new learning this upcoming school year. An essential priority in the re-opening and return to brick and mortar school is, and will always be, the health and safety of our students, faculty, and staff. This summer our task force committees focused on how we could return to school while placing all of the CDC regulations in place. Resources that contributed to our recommendations to the King and Queen School Board included guidance from Governor Northam's office, CDC, and our local regional health department.
As you can only imagine, there were many considerations and mitigations for the health and safety of our students and staff to return to learning. Our mitigation plan is an evolving document and with new information and guidance available, changes to the plan are anticipated. School officials are assessing our readiness regarding technology, upgrades to school infrastructure, as well as the need for additional devices and materials. Our staff is engaged in continuous learning and professional development to prepare for the safety and academics of our students. A special thank you and shout out to our staff!
King & Queen County is approximately 40 miles northeast of Richmond along U.S. Route 360. King& Queen County is known as the "shoestring" county extending approximately 70 miles long and 10 miles wide. It is a short drive to the towns of West Point, Gloucester, Williamsburg and Tappahannock. The main industry is agriculture and logging. The school division consists of 740 students housed within three schools, one high school grades 7-12 (Central High School and a new wing for our "middle" school for 7th and 8th graders) and two elementary PK-6 (King & Queen Elementary and Lawson-Marriott Elementary School). I hope you will take time to browse our school division's website and visit the links to each of our schools.
The School Board is committed to advancing the educational opportunities for all students. The teams of teachers, principals, and staff members are dedicated to helping every child to be successful. We are up for the challenge as we embark on many new academic projects to lead our schools to new heights and to prepare our students for future success. All schools have achieved state accreditation with a waiver for the past school year granted to all divisions throughout the commonwealth. We continue to retain highly qualified teachers and strive to achieve all benchmarks in order to meet federal requirements. I personally believe that all students can learn at diverse rates in their own individual learning styles. A quality education is a continuous investment for the taxpayers of King & Queen County, and like any investment, it must continue to develop and grow. Today's children are tomorrow's future and it is our goal to provide them with skills for their future accomplishments. The King and Queen County Public Schools community invites parents, citizens, businesses, and local leaders to join us as partners in our journey to excellence. We invite all community members to not only invest in our children and schools, but to also become a part of the investment.
With your support, we can maximize our ability to educate each and every child to her or his fullest potential. All of us working together can build a strong and bright future for King and Queen County and our students. Our motto this year is STRONGER TOGETHER!
One Team, One Mission, One Family!
Carol B. Carter, Ed. D.
Division Superintendent