Tiger Academy
Funded by the 21st Century Community Learning Centers grant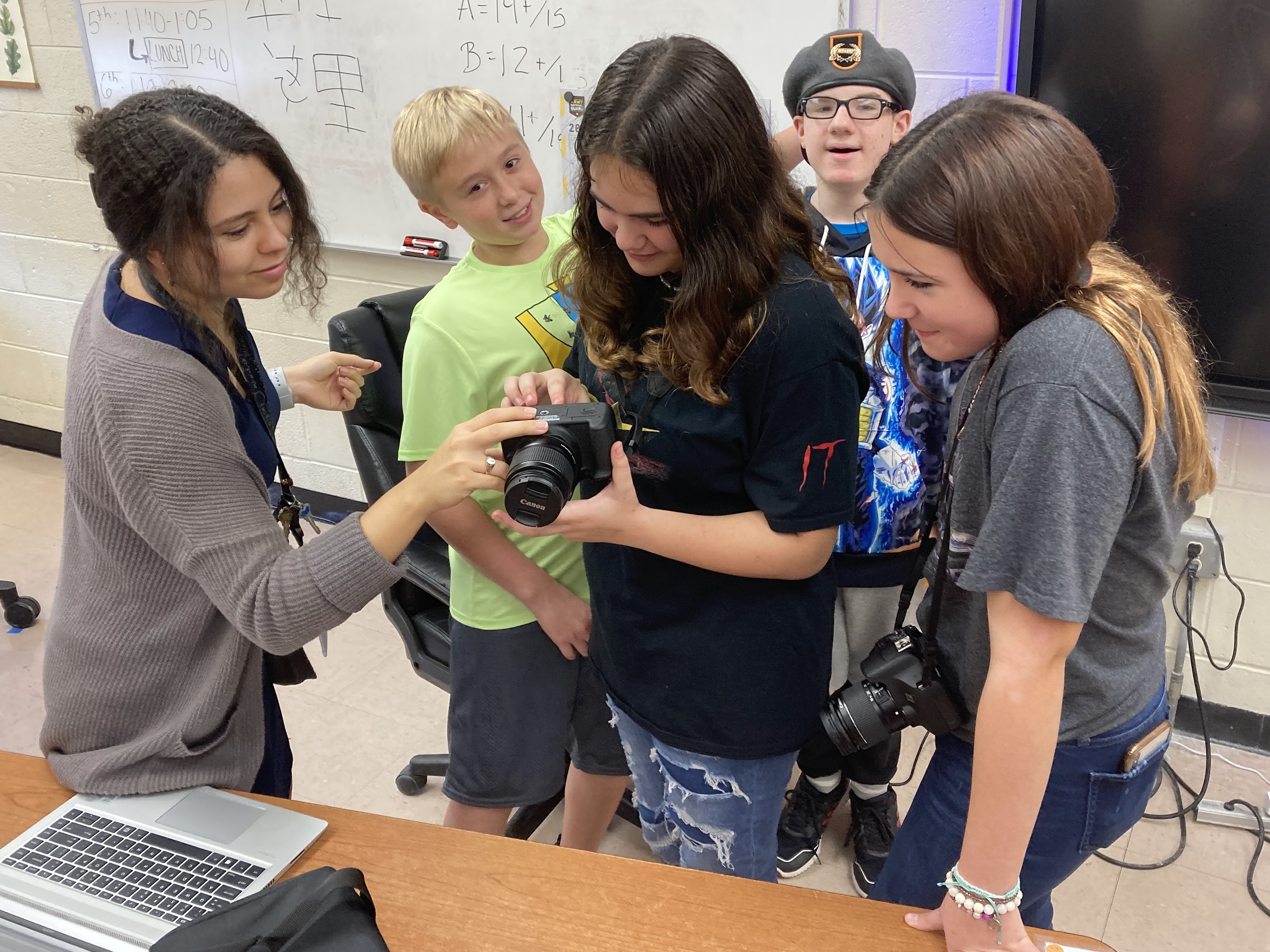 Tiger Academy, funded through the 21st Century Community Learning Centers grant, is an after school program offered at Central High School in King and Queen County. The grant enables the school to provide an enriching after hours experience in a safe and engaging environment at no cost to students and their families. The program offers a diverse range of activities, and is designed to empower students and help them thrive scholastically and personally.
One of the primary objectives of Tiger Academy is to support students academically, whether they are completing their homework, making up missed assignments, or receiving extra remediation for gaps in their learning. Dedicated teachers and paraprofessionals provide guidance, answer questions, and ensure that students stay on track with their academic responsibilities. With their support, many of these students overcome academic struggles and gain a sense of confidence and achievement.
In addition to academic support, Tiger Academy offers an array of exciting enrichment programs that cater to various interests and talents. Students can explore their culinary skills in the captivating Teen Cuisine class, discover the art of photography, delve into the realm of eSports, engage in strategic board gaming, unleash their creativity in crafting activities, take part in thrilling theater productions, and cultivate their green thumbs through gardening. These diverse enrichment programs not only expand students' horizons but also provide a nurturing environment for personal growth and development.
Tiger Academy students expand their learning through engaging educational field trips on Saturdays. These field trips have taken them to fascinating destinations such as Luray Caverns, where they marveled at the wonders of underground formations. They also had the privilege of witnessing the grace and artistry of the Richmond Ballet, exploring the prestigious University of Virginia, immersing themselves in the historical significance of Monticello, and delving into the rich heritage at the Black History Museum and Cultural Center of Virginia. These enriching experiences foster a deeper understanding of the world around them and inspire a lifelong love of learning.
Central High School is proud to provide this range of opportunities to our students as part of the Tiger Academy program. Through these enriching activities, students can develop new skills, explore their passions, and build friendships with fellow students who share similar interests.